tuesday, october 14, 2008
Lucky us; summer's toast plus one hot brand.
Thanks to Lucky magazine (in particular Betsy Lowther) for their noticing my "alluring" designs. See the November issue.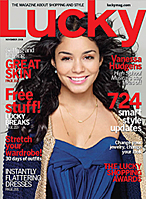 What was with summer? OK, it wasn't the hottest or wettest but on those days when I had big outside shows it was the HOTTEST or WETTEST. It seemed to rain every Sunday I planned to do Eastern Market too; sorry I missed so many of you.
One steamy August day I happily took refuge at Upstairs on 7th, the latest store to carry an exclusive line of my jewelry. Owner Ricki Peltzman put on a trunk show for my Couture pieces and it was a smashing success. Ricki's small boutique is attached to Touchstone Gallery in Penn Quarter. I've never seen so much glamour packed into 300 square feet. If you haven't seen it, you should, and say hi to Ricki!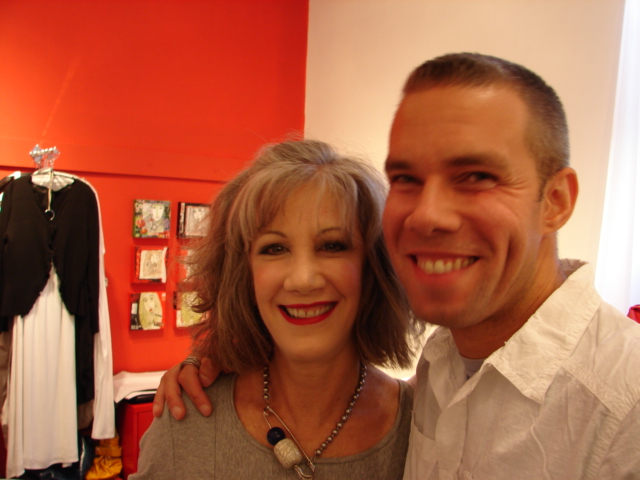 And as fall begins I, at long last, have a new logo! When I conceived of the REALM concept I hoped to convey in the name that each of us creates our own world, our own realm by the fashion choices we make. I envisioned something with a keyhole through which one could see my artistic vision beyond. Hard to explain, harder still to design. All the while I kept having people come up to me at shows and say, "Oh, you're the pin guy!" And so I am. What's more iconic for REALM than a kilt pin logo? My thanks (once again) to my friend artist Kelly Towles for his translation.
And last but certainly not least; I want everyone to know that the multi armed "Goddess" Icon that's been on my website homepage for a few months now, was created brilliantly by my mom, Marlene Walker, who is an artist and graphic designer.
---
Comments:
No comments
Post a comment